About Us
Locally owned plumbing and gas fitting company servicing Brighton, Sandringham, Hampton, Bayside and surrounds.
With over 15 years of experience in the plumbing and gasfitting industry, Almac Plumbing has earned its reputation of reliable, clean, friendly and top quality workmanship. Owner, Al Mclean, works alongside his team of experienced, licensed plumbers and gasfitters servicing Brighton, Sandringham, Hampton, Bayside and surrounds.
Customer satisfaction guarantee
Our team of licensed plumbers and gasfitters adhere to our strict standards of professionalism, which means turning up on time and completing the work to the best of our ability. We take pride in our commitment to customer satisfaction, completing each project to the highest standards of workmanship offering a 100% satisfaction guarantee on all of our work. So if you are not happy with the work that we have completed for you, we will come back at no charge to fix it. Also, Almac Plumbing tradesmen are fully licensed and certified and covered with the appropriate insurance for all plumbing and gasfitting work.
If you're on the hunt for a local, experienced, licensed plumber or gas fitter in Brighton, Sandringham, Hampton or Bayside, look no further than Almac Plumbing. When you pick up the phone and dial 1300 125 622 or email us, one of our skilled and friendly plumbers will be dispatched to your doorstep in no time.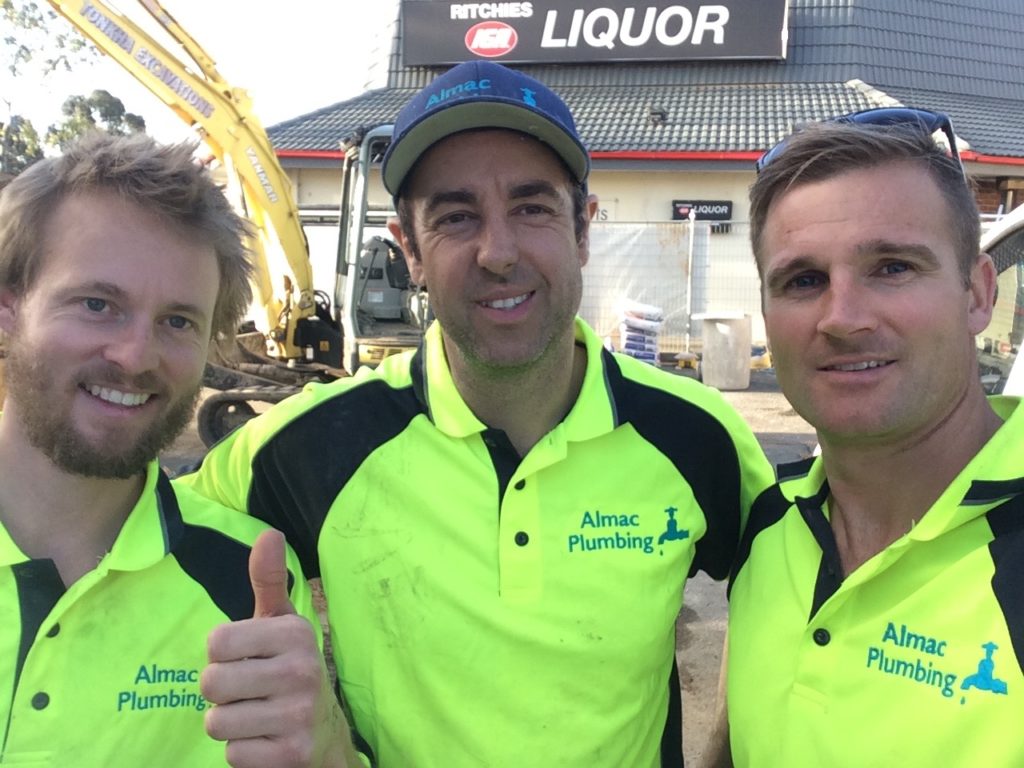 Friendly
You will never catch us on a bad day!
Clean
We always remove our shoes, and clean up afterwards… Sometimes, you will think a cleaner and not a plumber has done the work
Reliable
We are there on time, every time. If we are running late we will contact you ahead of time as soon as possible.
Almac Plumbing provides hydronic heating installation and servicing. This is a cost-efficient way to heat your home and one that is safe, environmentally-friendly and effective. The system involves the heating and circulation of water from a central boiler through pipes to radiator panels in each room. The heat transfers via natural convection to heat your house thoroughly.
Alternatively, the radiator panels can be replaced with underfloor coils, which heat from the bottom of the room and use the natural tendency of heat to rise to warm the room. These coils can be installed under a range of flooring styles, including tiled, timber, concrete and suspended floors.