Almac Pumbing is your friendly, clean and reliable plumber, located in Bayside, Melbourne.
Our customers are our number one priority, which is why we will always endeavor to be punctual, and if we are not – we will communicate with you with plenty of advanced notice. We value your home and business just as much as you do, which is why we will always remove our shoes, and leave the job in the state in which we found it – sometimes even cleaner!
We service all areas of Bayside Melbourne, from Elwood and St Kilda to Brighton, Black Rock and Mentone, and we provide a wide range of plumbing services ranging from domestic, commercial, gas fitting, hydronic heating and of course general plumbing and draining.
We are fully licensed and certified in all of our services we are also covered with the appropriate insurance for all of our work.
At Almac we are so confident that you will be satisfied with the work we do – that we are happy to offer a 100% satisfaction guarantee. So if you are not happy with the work that we have completed for you, we will come back at no charge to fix it.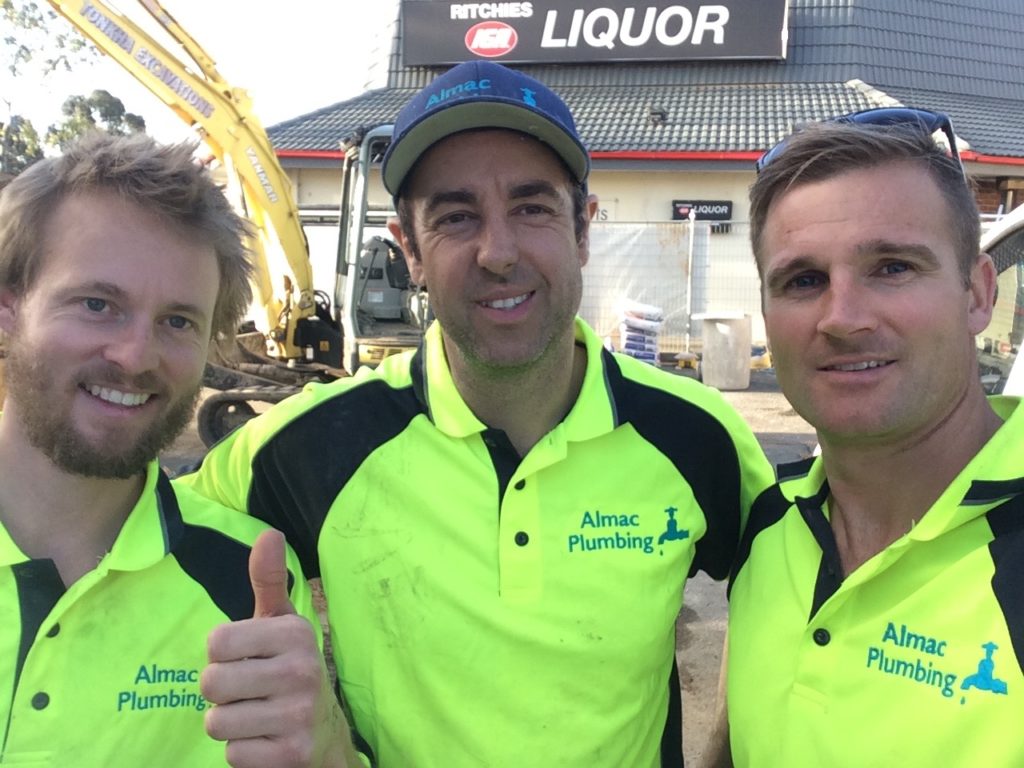 Friendly
you will never catch us on a bad day!
Clean
we always remove our shoes, and clean up afterwards… Sometimes, you will think a cleaner and not a plumber has done the work
Reliable
there is nothing worse than an unreliable tradesman, especially if you have taken time off to let them in. This is our top priority – to ensure we are there on time, every time. If we can't be there – we will call with plenty of notice.
Almac Plumbing provides hydronic heating installation and servicing. This is a cost-efficient way to heat your home and one that is safe, environmentally-friendly and effective. The system involves the heating and circulation of water from a central boiler through pipes to radiator panels in each room. The heat transfers via natural convection to heat your house thoroughly.
Alternatively, the radiator panels can be replaced with underfloor coils, which heat from the bottom of the room and use the natural tendency of heat to rise to warm the room. These coils can be installed under a range of flooring styles, including tiled, timber, concrete and suspended floors.
Professional And Reliable Plumbing Services
We're just a phone call away, so call us now